Window tinting laws dictate how much visible light transmission (VLT) is required in your vehicle.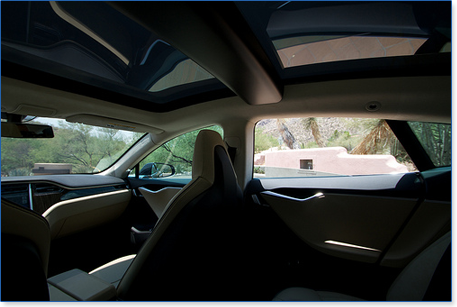 It's Best To Stay Tint Legal
You can bet there are strict vehicle tinting laws that vary from state to state. You can also bet Sun Blox has access to each and every one of them in all 50 states, not just those pertaining to our home state of Arizona.
The Arizona VLT law is actually on the more lenient side compared to other states. Arizona requires 35 percent VLT on the driver and passenger front widows. The rest of the windows in the vehicle can be as dark as the owner chooses.
We Know The Tinting Laws In All 50 States
While this combination is perfectly legal in Arizona, you may need to make adjustments to your existing tint if you're moving to a state with more restrictive laws. We can also customize your vehicle window tint to match your new state's regulations if you're moving and need to register your vehicle in a new state.
Make sure your vehicle window tint matches state regulations, no matter where you live, with help from Sun Blox. Call for a free estimate. (602) 228-9258