Preventing glass from shattering inside your home or business is good. Preventing the shattered glass from leaving the window frame is even better.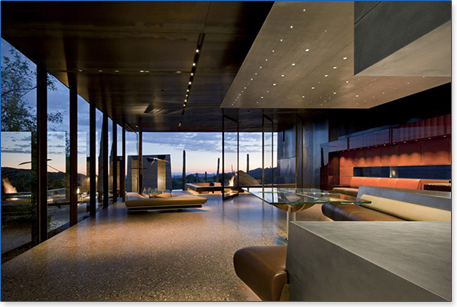 Shattered Glass Is A Thing Of The Past
Film anchoring provides the maximum amount of window protection against intense storms and nasty weather, intruders or even bomb blasts (because we know bomb blasts are a concern!) by ensuring the sheet of shattered glass stays in your window frame.
Film anchoring is an optional service we can provide after installing safety and security film on your windows. While the safety and security film prevents glass from shattering into pieces, it doesn't prevent that sheet of broken glass encased in the protective film from being knocked out of the window frame completely. Film anchoring does.
This Window Is Staying Put!
Sun Blox anchors the film using a product manufactured by the silicon-based product giant Dow Corning. The product is 995, a high-end, durable caulking which we apply around the perimeter of the newly installed security film. To ensure maximum protection, we overlap the caulking on the film and the frame by one-half inch on both surfaces. The end result is a film-protected pane of glass designed to stay in place, no matter what.
Enjoy keen peace of mind for your business, family and home with the film anchoring process from Sun Blox. Call for a free estimate. (602) 228-9258