Have a window tinting question? We have the answer.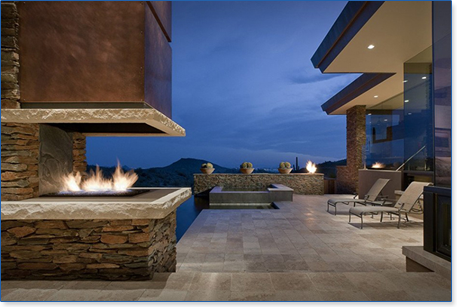 Is window film safe for dual pane windows?
Absolutely, but only if it meets a stringent film to glass application guide. Panorama has the strongest warranties in the business covering not only glass breakage from solar stress fractures but seal failures as well.
Why should I choose Sun Blox?
Sun Blox was incorporated in 1996 by Gary Oliverson who has owned and operated the company since 1993 when he started the business. Gary has spent the last 24 years perfecting his craft and building a loyal and happy customer base by personally installing each and every window film pattern himself. His customers are his passion and he guarantees perfection one window at a time.
How do the nationwide warranties work?
Life can be unpredictable so having a Manufacturer Backed Nationwide Warranty gives you piece of mind for the life of your vehicle. Whether its window film or Clearshield paint protection film, if you leave the state, your warranty goes with you. Solar Gard has a huge network of dealers that will be happy to assist in the event you require warranty service and its on Solar Gard so there is no out of pocket expense for you.
Why does it look like there are blisters, bubbles and a haze to my windows right after installation?
That's a great question and the answer is actually quite simple. All films are installed with a slip solution which consists of water and a very small amount of baby shampoo. The majority of this solution is evacuated by the installer during the installation but there will be a very small amount of this moisture left behind. Well, the films are porous, and the moisture finds these pores and evaporates after a few days, or weeks in the dead of the winter. Rest assured that your newly installed window film will look perfect when it dries out completely.
What do I use to clean my windows after they are tinted?
You can use anything that has been formulated to clean glass. Whether you prefer Windex, or Sprayway, or a household mixture of vinegar and water, it is perfectly safe to use. Just don't use anything abrasive, thats it. And its always easier and more effective to clean a window when it is not in the direct sunlight.
What is the BEST window film?
That's a great question. The best answer is, the one that is going to do EVERYTHING that you want it to do. There are so many different window films to choose from, and that is exactly why we offer a free no obligation consultation. Let us know what you are wanting to achieve and we can suggest the BEST window film for you.
Do I need to bring my vehicle in to your location?
Only if you're dealing with a shop that doesn't offer this fantastic service. The truth is that whether you are in our shop or we are in your garage, the air we are breathing is the same. A great installation is based on the installers ability and experience, period. Eliminate the hassle that is involved in hauling your vehicle into us. Your time is valuable and we respect that, so leave the driving to us and we'll come to you.
Does the window film go on the outside of the window?
Not usually, but it may look that way when we are doing an automobile install. That's because the majority of the work is done on the outside of the vehicle before the film is installed precisely on the interior side of the glass. We do carry a line-up of OSW exterior films for both residential and commercial installations, but they are typically used when an interior film is to difficult to do, or there are other specific conditions that exist.
Which cities does Sun Blox cover?
We cover most all cities in the metropolitan area such as Peoria, Surprise, Glendale, Phoenix, Avondale, Tolleson, Buckeye, Waddell, Wickenburg, Tempe, Mesa, Scottsdale, Ahwatukee, Gilbert, Queen Creek, Fountain Hills and New River just to name a few.
Will my HOA have a problem with my windows being tinted?
In all my years in this business, I have not come across an installation that became a problem with an HOA. Most all of our window films have a very pleasant and appealing look to them, and the rest are nearly invisible. With the advancement of the green energy movement, as in solar panels and window films, HOA's are having to modify their stance on a lot of things that in the past were a nuisance. With that said, its always a good idea to submit samples and get an authorization ahead of time.
If you have any other questions that are not covered here, please don't hesitate to give us a call. We are always glad to help! (602) 228-9258